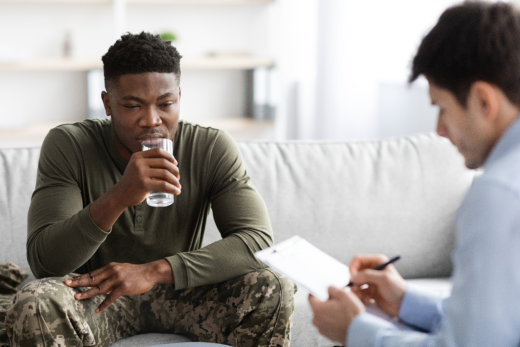 Veterans are at a higher risk of developing post-traumatic stress disorder (PTSD) due to their exposure to combat and other stressful situations. PTSD symptoms such as flashbacks, anxiety, and depression can interfere with the veteran's daily life and relationships.
Here are some tips on how you can support a veteran who has PTSD and help them cope:
Educate yourself about PTSD to help you understand what the veteran is going through and how to respond to their needs.
Listen to them and let them express their feelings and thoughts.
Encourage the veteran to seek help from a mental health provider who specializes in trauma and PTSD.
Be patient with their progress and supportive of their efforts.
At DJ'S HOME CARE SPECIALISTS LLC, we are here to help veterans and their families live independently and comfortably in their own homes through our veterans care in Georgia. We offer specialized care for veterans with chronic conditions, disabilities, or dementia.
Whether your loved ones need a few hours of help a week or round-the-clock care, our home care in Springfield, Georgia can customize a plan that meets their needs and preferences. We understand the unique needs and challenges that veterans face, and we are committed to providing them with high-quality and compassionate care.
To know more about our in-home care services, you can send us an email!