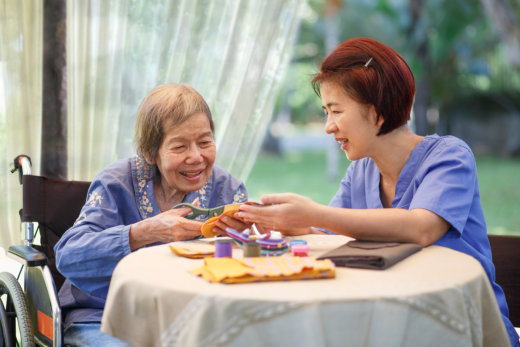 People who have dementia may experience mood changes and challenging behaviors such as agitation, aggression, wandering, or hallucinations. These behaviors can be stressful and difficult to manage for caregivers and family members. That is why, knowing how to care for your loved ones with dementia is important.
Here are some tips on how to cope with mood changes and challenging behaviors in someone who has dementia:
Try to identify the triggers that cause such behavior.
Speak slowly and clearly and use simple words and sentences.
Create a familiar and soothing atmosphere with personal items, music, or aromatherapy.
Avoid making sudden changes that could cause stress or anxiety.
If you are looking for a quality and compassionate provider of home care in Springfield, Georgia for your aged loved ones, whether suffering from dementia or not, you have come to the right place.
DJ'S HOME CARE SPECIALISTS LLC can provide them with personalized care plans to ensure assistance with their daily living activities. Our caregivers are compassionate, trained, and licensed to ensure your loved one's safety and satisfaction in the comforts of their own homes.
Also, our veterans care in Georgia aims to help our retired veterans maintain a quality of life despite aging and experiencing a variety of health conditions. We are here to help them remain as independent as possible while also providing exceptional healthcare.
For further inquiries on our in-home care services, you can reach out to us at 912-396-1276.
Disclaimer
Blogs, content and other media uploaded online are for informational purposes only. Contents on this website should not be considered medical advice. Readers are strongly encouraged to visit their physician for health-related issues.