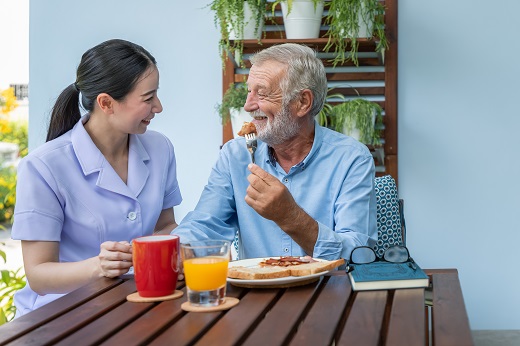 Meal preparation is a fundamental aspect of maintaining a healthy lifestyle. By taking control of what we eat and how we prepare our meals, we have the power to shape our eating habits and make choices that promote overall well-being. At DJ'S HOME CARE SPECIALISTS LLC, we understand the importance of empowering individuals with the knowledge and skills to engage in meal preparation that supports healthy eating habits.
Home care services play a vital role in assisting senior veterans with meal preparation. As our esteemed servicemen and women age, they deserve the utmost care and support to maintain their health and well-being. Our in-home care services provide the support needed to ensure that nutritious meals are prepared and enjoyed.
Meal preparation goes beyond simply cooking food. It involves meal planning and selecting ingredients that provide the necessary nutrients for optimal health. Our dedicated caregivers work closely with individuals to create meal plans that align with their dietary needs, preferences, and health goals. They assist in meal prepping and cooking, ensuring that individuals have access to wholesome meals that are both delicious and nourishing.
We provide comprehensive home care in Springfield, Georgia, including meal preparation assistance, to support individuals in their journey towards healthier eating habits. Contact us today to learn more about our services and how we can help you or your loved one maintain a balanced and nutritious diet.
Additionally, we offer veterans care in Georgia to honor and serve those who have bravely served our country.