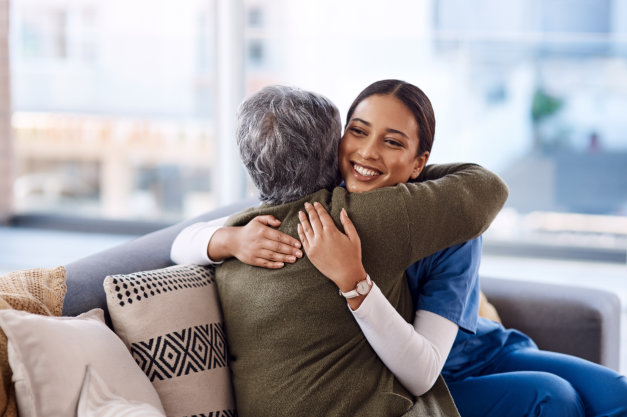 Admit it! You have thought about it, but at the same time, you had many second thoughts. Maybe your neighbors will judge you. Or perhaps other family members will feel odd about it. But before you let such thoughts unsettle you, you should know this: at-home care for your loved one is actually beneficial. Why? Well, it can significantly improve the quality of life for both you and your senior. And if you're still not convinced about it, keep reading this. Below we share the main reasons why it is advantageous to consider at-home care for your senior.
It helps your loved one keep up a high quality of life.
As mentioned above, one of the reasons why you should think about home care services is the quality of life. Professional assistance can help your loved one feel better. Seniors can keep up their dignity and privacy around other family members, which can do wonders for their mental health.
It offers access to professional guidance and services.
At-home caregiving services are more than just standard medical care. Your loved one will get the chance to spend time with a well-trained caregiver that will have the compassion, experience, and knowledge to help your senior overcome any challenge. A caregiver will help your loved one with physical activities, medical care, and even mental health problems.
It is essential to offer companionship to your loved one.
We all know that our loved ones tend to isolate themselves as they age. It may happen because they feel awful about their health and inability to take care of their needs. Mobility, memory, or vision issues can make your senior isolated. Luckily, with professional caregiving services, you can offer your loved one companionship and expert help. And we can say from our experience that this will significantly improve their mood and well-being.
It helps you save time and spend quality moments with your loved one.
We understand that you want to do it all for your loved one. But this can take a toll on your well-being, too. That's why an important benefit of professional caregiving services is it helps you save time. This means you'll get the chance to spend quality time with your loved one and avoid issues such as burnout.
The bottom line
Of course, there are plenty of other advantages of professional care for older adults. All families who want to offer the best to their loved ones should consider such services without feeling any shame. We know we are created to do our best for the people we love. That's why with the help of a professional caregiver, you can get the assistance you need for your senior and the chance to spend beautiful moments together.