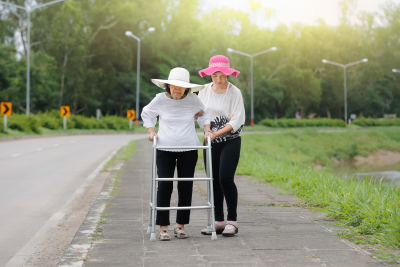 To our veteran clients having difficulty in doing day-to-day activities on their own because of a disability or poor health condition caused by aging, we provide assistance with your daily routines to make it more manageable and easier. With our professional caregivers, you can trust them in accompanying you to your daily errands and needs. We ensure complete supervision for your activities.
Our Companion or Sitter Services include:
Planning, scheduling, and keeping appointments
Weekly or daily shopping
Medication reminder
Exercising
And more
Do you have any questions about this service? Give us a call today!